the TALE
OPEN AIR EXPERIENCE, REINVENTED RITUAL, EXPERIMENTAL AND COLLECTIVE CREATION, INSPIRED BY AN ANIMIST VISION OF THE WORLD, THE TALE MOBILIZES BODY AND IMAGINATION FOR A LIVING FUTURE.
This project is a contemporary tale combining dance, video and ecological transition.
A collective creation where women engaged in the environment play their own role.
The project will be released in june 2022 at The Art Center in Aubagne, the film ISOLA showed in la FOA cinema Festival and in other festivals during 2022 and 2023.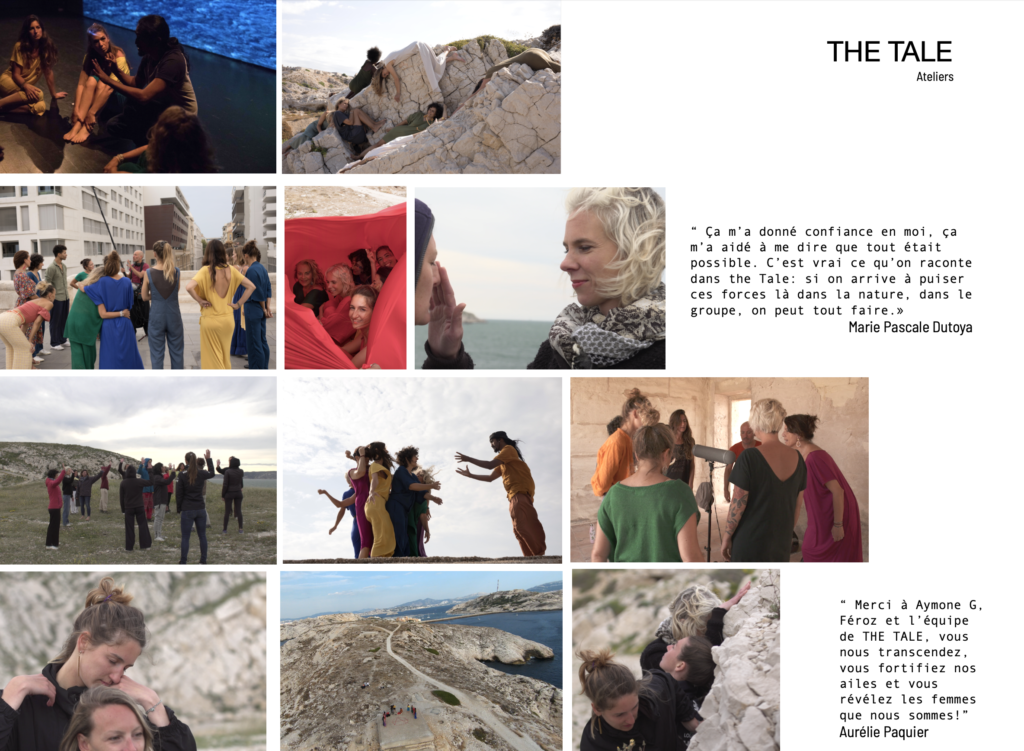 For a better and inclusive impact, the Tale also leads to cultural mediation through creative activities with different groups : kids and women!
Here Aymone G working with 30 kids during august 2022.
FROM FICTION TO REALITY :
WE WANT TO DEVELOP POSITIVE CONTAMINATION, THROUGH ORGANISATING NEW RITUALS IN ART CENTERS AND ALSO ET ABOVE ALL IN PUBLIC PLACES.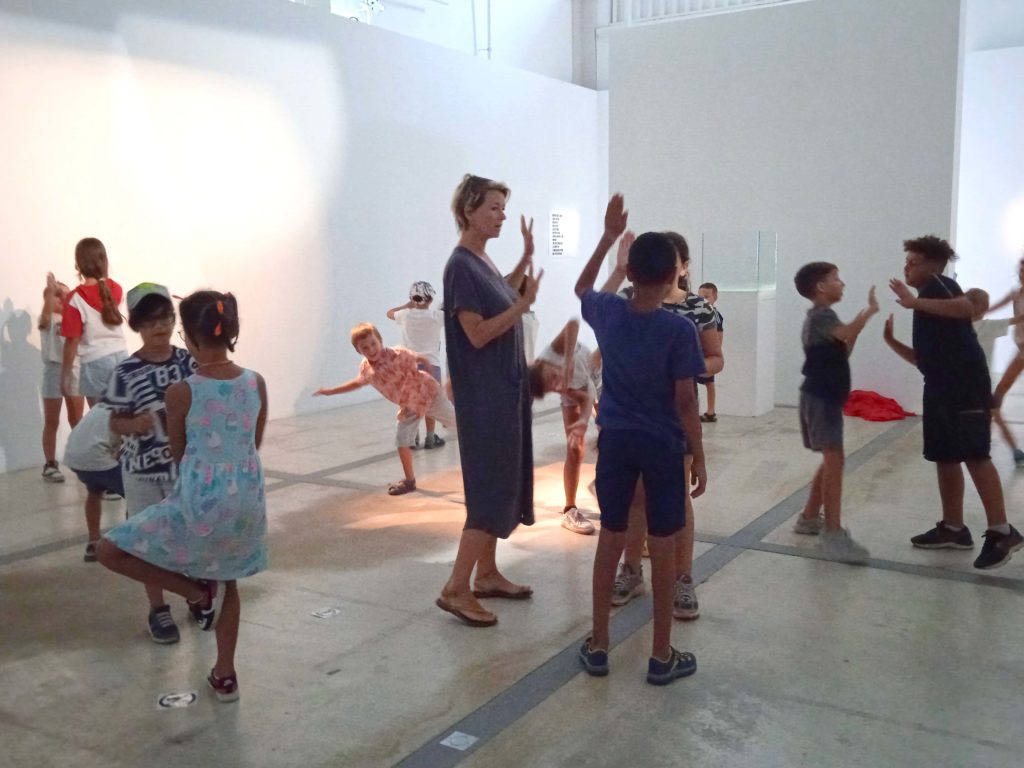 © Aymone G 2021 all rights reserved