About
Aymone (France, 1978) works across medium, from photography and video to dance and performance. Her artistic approach and aesthetics are deeply influenced by her childhood in the South Pacific. Aymone is interested in contemporary rituals and the relationships between people and their natural environment. She seeks to work and collaborate with ethical and green organisations.
Filmmaking is key for her activity today.
Video – performance – exhibitions
2020 Video dance "un jour d'été" – maisons de campagne
2020 We are Nature_2 exposition photographique – Marseille
2019 We are nature – exposition photographiqe itinérante – Marseille / Bonifacio / Cassis
2019 Samena – danse performance, série photographique – Marseille
2019 Joséphine – exposition photographique – salon Joséphine, groupe SOS – Paris
2017 Aquatic RIO – Rencontres du 10ème – exposition photographique – mairie de Paris
2017 Nuna islanders – danse performance, photo, video – Vanuatu
2016 before we die – Photobook – Paris
2015 Aquatic RIO – favelas encounters – photo exhibition – Rio de Janeiro
2015 L'herbe bleue – documentaire fiction 15′ – Rio de Janeiro
2002 La coutume en 2002 – documentaire 10′ – Vanuatu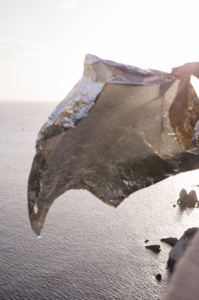 #INTHEBOXFORYOU
Aymone's expertise centers on creative concepts and artistic direction, as well as still photography, video and production.
Beyond her personal creations, Aymone also works for ecological brands. She finds outlets for her conceptual work in green industries, or in slow fashion, with innovative entrepreneurs.
Références
diptyque – Ambrym – Kenzo – Ekyog – Cotélac – Pacific digital transformation – Joséphine (Groupe SOS) – Earthship sisters – LHTP