About
Aymone spent her childhood in the South Pacific. She keeps a tenacious memory of the wild nature and life on the melanesian Pacific islands.
She has worked for 15 years in Paris as a creative in photography and video, where she refined her creative identity and developed her signature style.
Her taste for adventure and the great outdoors finally led her to Marseille, where she had fallen in love with the spectacular setting of Les Calanques rock formations and re-discovered the writings of Albert Camus.
Her focus turned to dance and performance, using video and photography, where inspiration led her from one project to the next: Human bodies in relationship to space and environment, or the creation of modern-day rituals in nature.
Filmmaking is key for her activity today.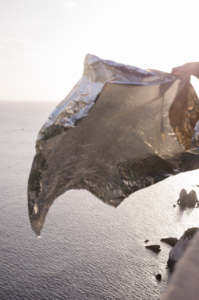 #INTHEBOXFORYOU
Aymone's expertise centers on creative concepts and artistic direction, as well as still photography, video and production.
Beyond her creative commissions, Aymone is also known for her work for ecological brands. She finds outlets for her conceptual work in green industries, or in slow fashion. She likes to work with innovative women entrepreneurs.
Video – performance – exhibitions
2020 Video danse « jour d'été » – maisons de campagne
2020 We are Nature_2 exposition photographique – Marseille
2019     We are nature – exposition photographiqe itinérante – Marseille / Bonifacio / Cassis
2019      Samena – danse performance, série photographique – Marseille
2019 Joséphine – exposition photographique – salon Joséphine, groupe SOS – Paris 
2017     Aquatic RIO – Rencontres du 10ème – exposition photographique – mairie de Paris 
2017 Nuna islanders – danse performance, photo, video – Vanuatu
2016     before we die – Photobook – Paris 
2015 Aquatic RIO – favelas encounters – photo exhibition – Rio de Janeiro
2015    L'herbe bleue – documentaire fiction 15′ – Rio de Janeiro
2002 La coutume en 2002 – documentaire 10′ – Vanuatu
Références
diptyque – Ambrym – Kenzo – Ekyog – Cotélac – Pacific digital transformation – Joséphine (Groupe SOS) – Earthship sisters – LHTP
Aymone G a passé son enfance au Vanuatu dans le Pacifique Sud. Elle garde un souvenir tenace de la nature sauvage et de la vie là bas. Après une double formation en école d'ingénieur et à HEC, elle choisit sa voie et travaille pendant 15 ans dans le monde de l'image à Paris, où elle affine son identité créative et développe son style.
Son intérêt se tourne vers la danse et la performance, utilisant la vidéo et la photographie, et l'inspiration la conduit d'un projet à l'autre. Son travail explore le corps humain en relation avec l'espace et l'environnement, et la création de rituels modernes dans la nature. Son goût de l'aventure et du grand air la conduit finalement à Marseille.
La réalisation de films est un volet majeur de son activité et développement.
INTHEBOXFORYOU
L'expertise d'Aymone G s'articule en kaleidoscope où chaque chose nourrit l'autre : concepts créatifs et direction artistique, photographie et vidéo.
Au-delà de ses commandes créatives, Aymone est également connue pour ses missions avec les marques écologiques. Elle trouve des débouchés pour son travail conceptuel dans les industries vertes et « slow ». Elle aime particulièrement collaborer avec des femmes entrepreneurs innovantes.